Mapping Services
Development of Web Pages with specialism in mapping. Add Google Maps, Bing Maps and Ordnance Survey mapping embedded in your web page.
GIS Analysis and Development - e.g. QGIS, Ordnance Survey OpenSpace, MapServer, PostGIS Spatial Databases, GoogleMaps - VirtualEarth API, OpenLayers API etc.
Is your location hard to find? Consider a custom built Virtual Tour. Your customers can actually see the landmarks that help identify that tricky hidden turning etc. (See Explore Kinneil below).
Most of my mapping clients prefer to keep their development a secret. So I'm unable to point you to many of my projects. I support products for the web map product supplier BlueSky International.
Archaeology and Graveyard Mapping Examples
Volunteer Archaeology Map is a prototype system built to demonstrate a range of web mapping features. As part of ongoing development of Fortingall Roots Map Project.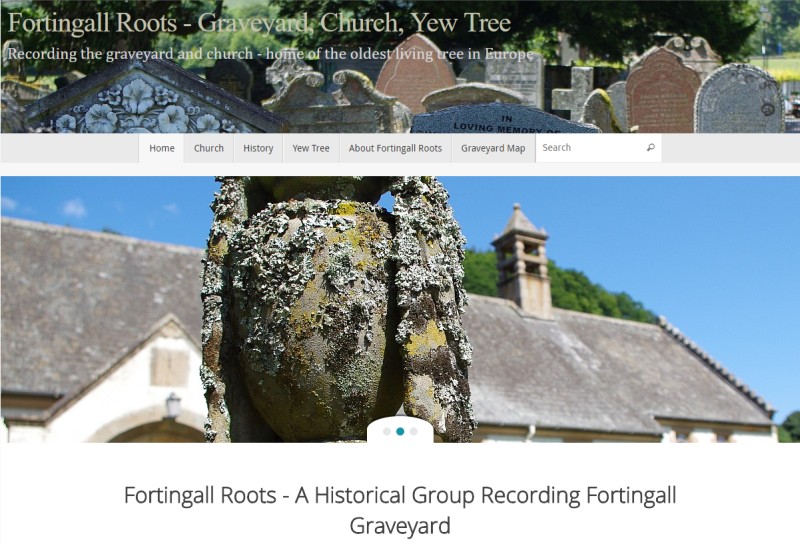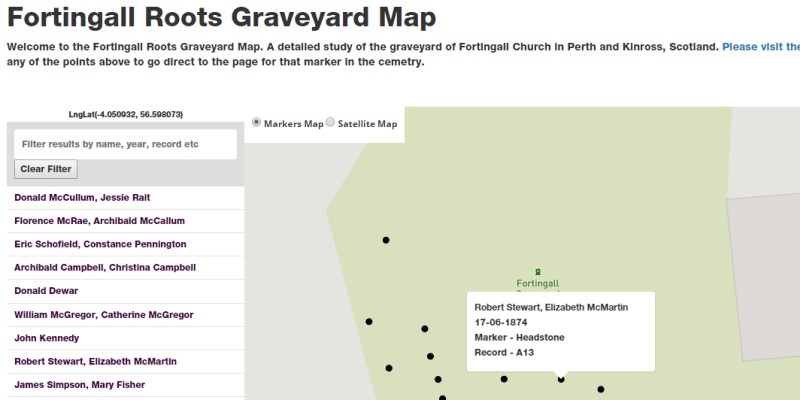 Bo'ness War Memorial Community Mapping Project
The examples below show the editing system used by volunteer editors for a project to map the soldiers, sailors and airmen listed on the Bo'ness War Memorial. This map shows where the fallen were buried but also where they were commemorated. Often individuals are mentioned on other graves or plaques in gardens of rememberance or in churches.
Additionally, the system maps where they were wounded or killed in action. With a system to indicate how accurate the location is. Many mapping systems put an X marks the spot even when there is doubt over the actual accuracy of the position. Circles of varying sizes are used to give the viewer a feel for how accurate the information is. Perhaps if they visit a World War 1 battlefield they may uncover evidence to improve the accuracy. This can be fed back to the editors who can adjust the position and reduce the accuracy circle to indicate increased confidence in the data.
Additionally, the system has a Timeline feature. Viewers can play a month by month casualty map of World War 1.
This project is in development. More data will arrive soon. (Written May 2018 - content expected throughout the summer of 2018).
Visit the Bo'ness War Memorial Website to watch development. Note, only editors can see the edit windows below.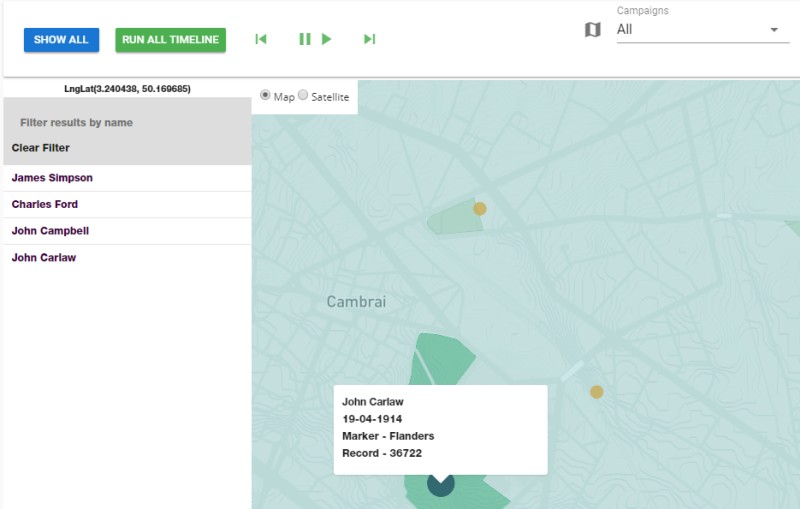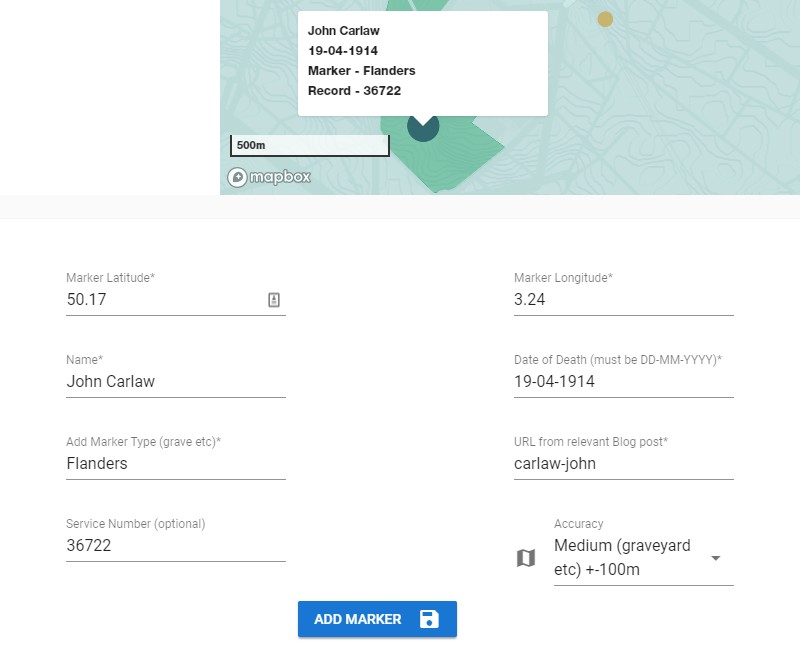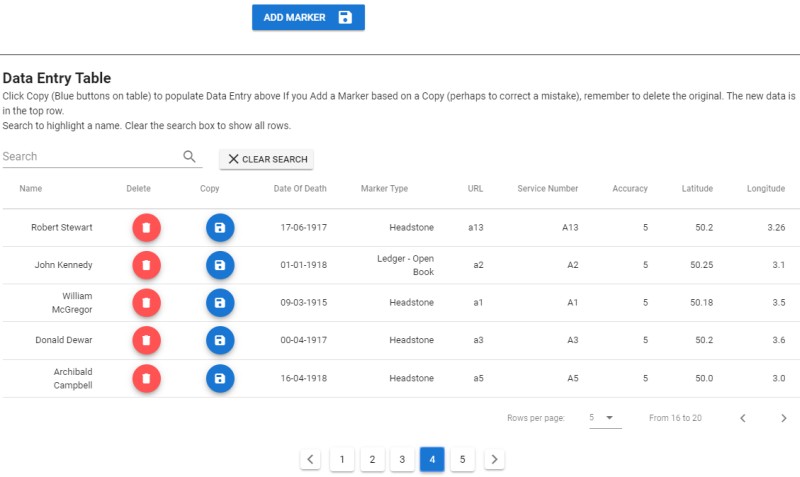 Build Your Own Community Mapping Project
Want to know more or start development of your own community mapping project? Perhaps you have an old graveyard project or something completely different. Maybe an ancient orchard, an archaeological site (note that archaeological digs need more precise 3D type mapping), or an historic site which needs a lot of data but has a spatial element.
Get in touch with the links below.