Simple to update and maintain web mapping system for small organisations, community groups and smaller businesses.
Problem: Community and Charity Groups Need Maps but don't need IT Headaches
Everything has a Spatial Element. More or less. Often groups wish to record information. But would like a map but without the need for complex databases. And Google Maps is good for road networks and cities but not so good for rural areas.
Solution: Community Mapping Project
I've developed a relatively simple mapping solution. Wordpress for the complex and flexible information such as stories and image. And a custom mapping solution using Mapbox, Open Street Map for the map data and GeoJSON for the database.
Mapbox is free for modest use and not behind an intranet. Community mapping for example. It has a number of advantages over Google Maps such as designing custom styles, and adding custom data. Open Street Map is a free and open source dataset of the world. Often more detailed than Google Maps. And crucially, the community group or small business can update the map with ease.
GeoJSON is a standards compliant data storage and exchange file. I use it to store the data without the need for Geographic Information System heavy databases. Which are far too complicated for non-technical organisations to handle. Keeps things simple.
Data Entry
I've built a custom system for entering data. Which is put together in such a way that it is easy to link to Wordpress CMS content. This way a normal website content management system stores the complex and variable data. And a limited and structured map data stores just enough to make a map work with links to the Wordpress content.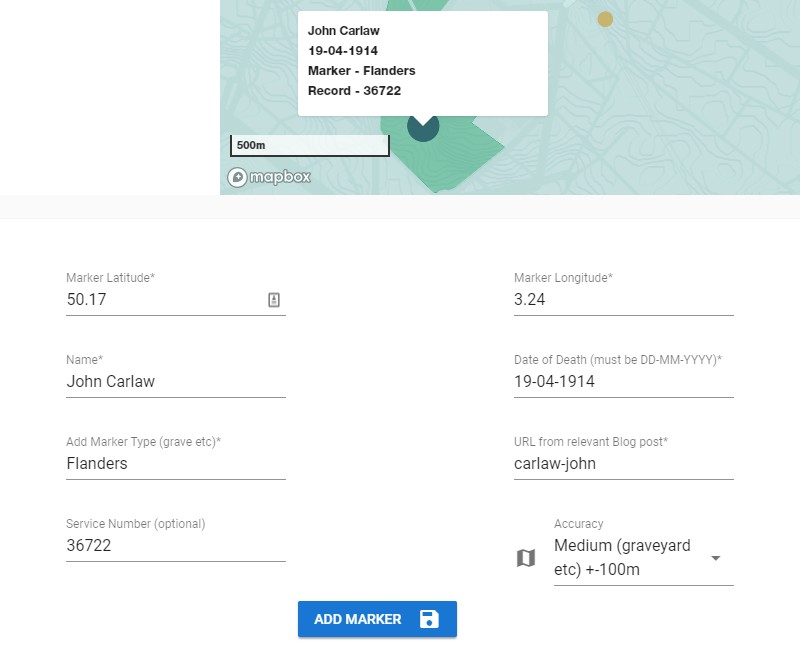 Outcome: With Minimal Support a Community Group or Small Business can store complex information with a Mapping Solution
No complex databases or epic long term maintenance issues. Inexpensive hosting. Simple and reliable with the freedom to add any content the user wishes on the main website while keeping the mapping side to a limited structured dataset.